Stationary automated vacuum waste collection system consist of a branched pipeline system with waste disposal inlets and a terminal where the waste gets transported by vacuum. At the terminal, air is separated from the waste which is then stored in containers for later transport to a waste processing facility.
Waste is thrown away
Waste bags are 'thrown' into inlets, which can vary in number depending on the kind of sorted fractions. These inlets are strategically located both in and outdoors, on every building level, and they can be designed many ways to match demands on form and function.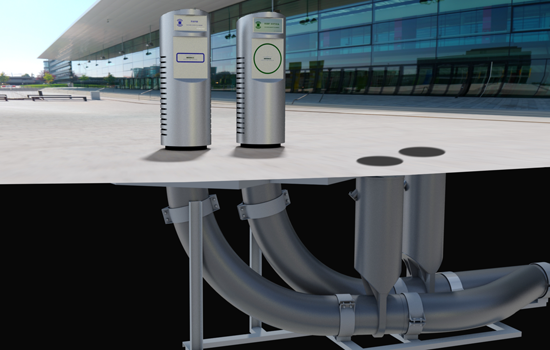 The waste is staged
Waste is temporarily staged above a storage valve that prevents it from falling into the pipeline system. At set times, or when the waste volume reaches a pre-set level, the valve is opened to empty the waste from the inlet.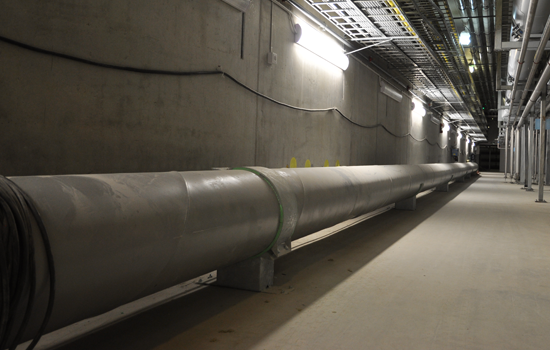 Waste is transported through the pipe system.
Vacuum pressure transports the waste through the pipeline system that connects the inlet to the terminal. The pipeline system is normally installed underground in the outdoors, and/or inside walls, floors, or ceilings. The pipeline system is often isolated into sections with a series of section valves that reduces the sensitivity to disturbances, and which enables optimizing system operation. The section valves close and open between different parts of the pipeline system as necessary. At the far end of each pipeline branch, an air intake valve is mounted (sometimes with noise dampening) to enable created airflows in the system.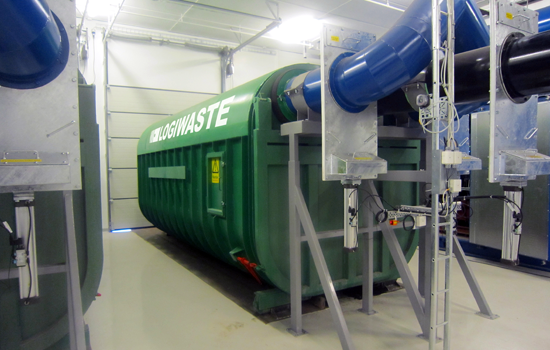 The waste is collected in containers in the terminal
The terminal houses waste collection containers and has fans, compactors, and filters. The terminal and containers can be located underground or installed in an existing building.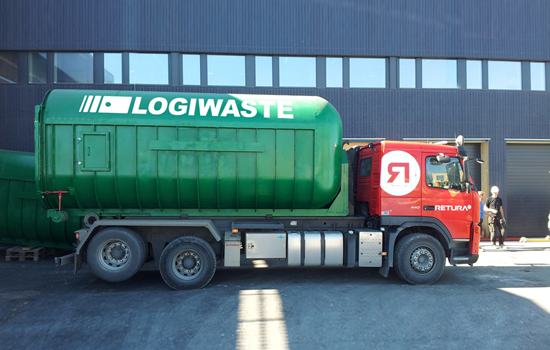 The containers are transported from the terminal
Either at set intervals or when they get filled, containers are transported from the terminal. The number of waste transports in the area are significantly reduced compared to current waste management practice with bins and waste rooms. Heavy transport is needed only to remove containers from the terminal. This enables scheduling transport during low traffic load periods.